Bruin Consent Coalition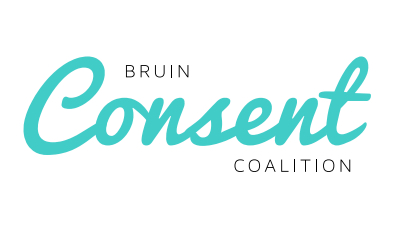 ---
Bruin Consent Coalition is an organization that supports survivors of sexual assault. We are dedicated student activists who work to raise awareness and prevention of sexual and gender-based violence. We host and co-host various events and educational programs that focus on a variety of issues related to sexual violence and topics of consent. In addition to this, we also advocate for survivor's rights and resources on a campus, state, and federal level in policies and laws. We also engage in various forms of arts activism through displays, like The Clothesline Project, photo series, and graphic series.
---
info@bruinconsentcoalition.org
Apply to BCC!
Applicants accepted on a rolling basis.
Apply here!
---