When:
February 4, 2019 @ 9:00 am – February 8, 2019 @ 6:00 pm
2019-02-04T09:00:00-08:00
2019-02-08T18:00:00-08:00
Where:
Kerckhoff Art Gallery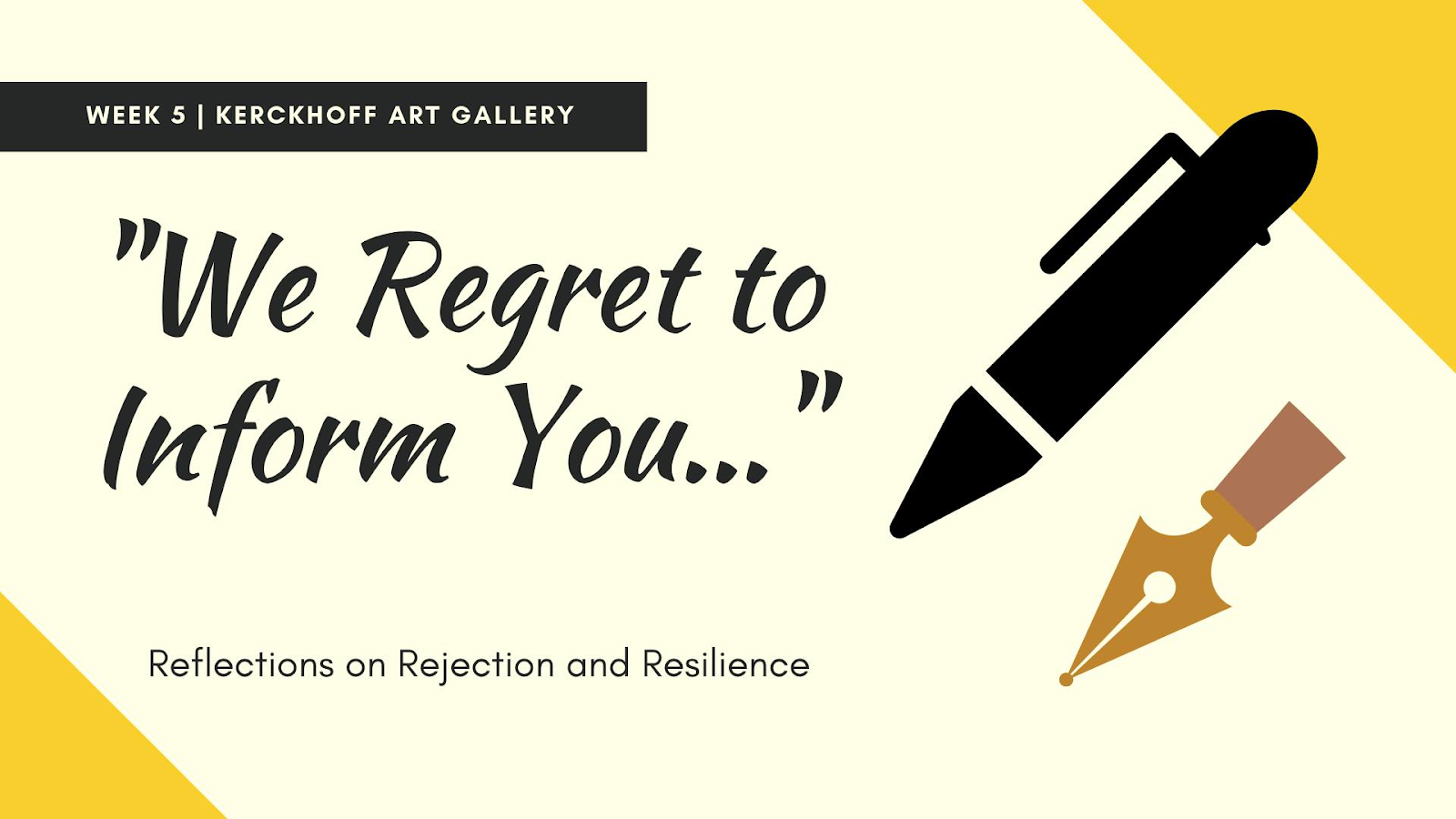 "There were a record number of applications, and we interviewed many qualified applicants. I regret to inform you…"
Rejection is an inherent part of college life. Nevertheless, it can be hard to deal with when you think you're the only one. SWC Student Education and Research of Contemporary Health is working to de-stigmatizing failure and rejection at UCLA. We are putting together a Kerckhoff Art Gallery Presentation during Week 5 of Winter Quarter on student stress and failure to begin a conversation on the high-stress culture at UCLA, and higher education in general.
So, come take a break from stressing and midterm studying to check out our exhibit, which will include our photo-campaign, stress survey results, and professor's "failure CV's."
We will also be providing failure certificates for y'all to take!